Monoatomic Icons and Monatomic Elements
A monatomic ion is an ion which comprises of a single or more elements and it's not like a polyatomic ion which have more than one element in one ion. Monatomic elements are also referred as the hidden forms of matter and in real these do not exist and can be said totally as a theoretical thing hence the existence of these monatomic can be merely said as a theoretical subject.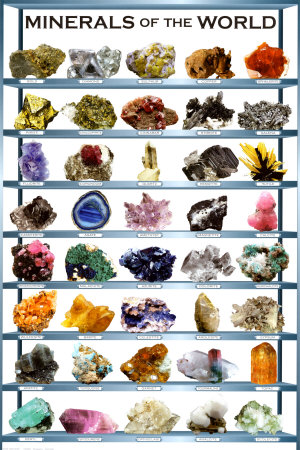 For example the monatomic ion in calcium carbonate is Ca2+ and the poly atomic ion is CO32- hence now the meaning of a monatomic is exactly clear and can be understood with the above said theory.
Monoatomic Icons and Monatomic Elements Two Types
There are two types of binary ionic compound containing a metal (cat ion) which forms only one type of ion and in the type II ionic compounds contains the metals that form same type of ion with different charges.
Some of the

Common Cation's are:

Hydrogen
H+

Lithium
Li+

Sodium
Na+

Potassium
K+

Magnesium
Mg2+

Calcium
Ca2+

Barium
Ba2+

Cesium
Cs+

Some of the

common cation's are:

Hydride
H-

Chloride
Cl-

Bromide
Br-

Iodide
I-

Some of the

Common Type II Cation's are:

Iron (II)
Fe2+

Copper (II)
Cu2+

Copper (I)
Cu+
And there are many more monatomic ions and they do not exist based on any tangible proof and they are also recognized in theoretical proposition as very precious metals such as Gold, Silver, Rhodium, Platinum, Iridium and others which occur as more than one atom linked to each other as molecules of their individual element state.
· GOLD in its metal form is composed of 6 atoms linked together and in its other form there is only one atom existing at a time.
On the basis of the continuous research conducted by the scientists and according to their theoretical model presented it has been discovered that these have substantial healing properties they exist in our body mainly in the nervous system and also present in plants interwoven with botanical molecules hence according to these research it can be concluded that the more the increase of the amount of these super-conductive elements in their body means the greater the body's capacity to heal itself.
They normally exist exist as only one atom at a time in their non-metal state and exhibit super-conductive properties i.e. when the electricity runs through these elements there is virtually no impedance to this flow.
Even the modern sophisticated instrumentation are being fooled by the super-conductive property in different monatomic elements.
Monoatomic Icons and Monatomic Elements and Diseases
One of the most important property of them is that they area able to cure some of the diseases by increasing the speed of communication in the immune system the body can detect the threats fast and they can also clear the distortions in the DNA molecule according to MAE theoretical model. These monatomic ions are most important in one's life and also in the maintenance of good health many famous scientists have been in the research work for these monatomic ions and some of them have succeeded and some not but still according to various reports and experiments it can be concluded that they are of wide importance in the modern world.
Search our Web site for more information on Monoatomic Icons and Monatomic Elements
Internal Liquid
Ormus Minerals
Charged Ocean Energy

Natural
Energy
Supplement

INGREDIENTS:
Pacific Ocean water, Ormus Minerals, Dead Sea Salt Ocean Minerals, Himalayan Crystal Salt Sole

SKU NUMBER

COST

INFO

BUY NOW

OM-001-COE-004
4 ounces

$15.00

View
Details

OM-001-COE-008
8 ounces

$30.00

View
Details

OM-001-COE-016
16 ounces

$50.00

View
Details

OM-001-COE-032
32 ounces

$90.00

View
Details

OM-001-COE-064
64 ounces

$175.00

View
Details

OM-001-COE-028
128 ounces

$325.00

View
Details
Internal Liquid
Ormus Minerals Complete Balance

Natural
Energy
Supplement

INGREDIENTS:
Pacific Ocean water, Ormus Minerals, Dead Sea Salt Ocean Minerals, Himalayan Crystal Salt Sole

SKU NUMBER

COST

INFO

BUY NOW

OM-002-OCB-004 4 ounces

$15.00

View
Details

OM-002-OCB-008
8 ounces

$30.00

View
Details

OM-002-OCB-016
16 ounces

$50.00

View
Details

OM-002-OCB-032
32 ounces

$90.00

View
Details

OM-002-OCB-064
64 ounces

$175.00

View
Details

OM-002-OCB-028
128 ounces

$325.00

View
Details
Internal Liquid
Dead Sea Salt
Ormus Minerals DEW

Natural
Energy
Supplement

INGREDIENTS:
Dead Sea Salt and Dew

SKU NUMBER

COST

INFO

BUY NOW

OM-003-DEW-001
1 ounce

$20.00

View
Details
Internal Liquid
Ormus Minerals Gold C11 Infusion

Natural
Energy
Supplement

INGREDIENTS:
Ormus Minerals from Dead Sea Salt & Pacific Ocean Water, Himalayan Crystal Salt Sole

SKU NUMBER

COST

INFO

BUY NOW

OM-004-OGC-004
4 ounces

$15.00

View
Details

OM-004-OGC-008
08 ounces

$30.00

View
Details

OM-004-OGC-016
16 ounces

$50.00

View
Details

OM-004-OGC-032
32 ounces

$90.00

View
Details

OM-004-OGC-064
64 ounces

$175.00

View
Details

OM-004-OGC-128
128 ounces

$325.00

View
Details
Internal Liquid
Ormus Minerals Gold Energy

Natural
Energy
Supplement

INGREDIENTS:
Ormus Minerals from Dead Sea Salt, and
Himalayan Crystal Salt Sole

SKU NUMBER

COST

INFO

BUY NOW

OM-005-OGE-004
4 ounces

$15.00

View
Details

OM-005-OGE-008
08 ounces

$30.00

View
Details

OM-005-OGE-016
16 ounces

$50.00

View
Details

OM-005-OGE-032
32 ounces

$90.00

View
Details

OM-005-OGE-064
64 ounces

$175.00

View
Details

OM-005-OGE-128
128 ounces

$325.00

View
Details
Internal Liquid
Ormus Minerals
Ocean Energy

Natural
Energy
Supplement

INGREDIENTS:
Pacific Ocean Water, Ormus Minerals from 7 Sea Salts, Himalayan Crystal Salt Sole

SKU NUMBER

PRICE

INFO

BUY NOW

OM-006-OOE-004
4 ounces

$15.00

View
Details

OM-006-OOE-008
8 ounces

$30.00

View
Details

OM-00-OOE-016
16 ounces

$50.00

View
Details

OM-006-OOE-032
32 ounces

$90.00

View
Details

OM-006-OOE-064
64 ounces

$175.00

View
Details

OM-006-OOE-128
128 ounces

$325.00

View
Details
Internal Liquid
Ormus Minerals Ormus Nectar

Natural
Energy
Supplement

INGREDIENTS:
Ormus Minerals from Dead Sea Salt & Pacific Ocean Water, Himalayan Crystal Salt Sole, Natural Spring Trap Water, Ormus Dew

SKU NUMBER

PRICE

INFO

BUY NOW

OM-007-OMN-004
4 ounces

$15.00

View
Details

OM-007-OMN-008
8 ounces

$30.00

View
Details

OM-007-OMN-016
16 ounces

$50.00

View
Details

OM-007-OMN-032
32 ounces

$90.00

View
Details

OM-007-OMN-064
64 ounces

$175.00

View
Details

OM-007-OMN-128
128 ounces

$325.00

View
Details
Internal Liquid
Ormus Minerals Trap Water Sole

Natural
Energy Supplement

INGREDIENTS:
Ormus Trap Water and Himalayan Crystal Salt Sole

SKU NUMBER

PRICE

INFO

BUY NOW

OM-008-TWS-004
4 ounces

$10.00

View
Details

OM-008-TWS-008
8 ounces

$15.00

View
Details

OM-008-TWS-016
16 ounces

$25.00

View
Details

OM-008-TWS-032
32 ounces

$40.00

View
Details
Internal Liquid
Ormus Minerals Probiotics

Natural
Energy
Supplement

INGREDIENTS:
Ormus EM Probiotics grown on a medium of Organic Black Strap Molassas, Liquid Ormus Minerals, Liquid Fulvic Acits, Barley Malt Syrup, Azomite, Sea Salt, Himalayan Crystal Salt

SKU NUMBER

PRICE

INFO

BUY NOW

OM-009-PRO-032
32 ounces

$35.00

View
Details
Internal Liquid
Ormus Minerals Pure
Dead Sea Salt Ormus Manna

Natural
Energy
Supplement

INGREDIENTS:
Distilled Water and Pure Dead Sea Salt Ormus Manna

SKU NUMBER

PRICE

INFO

BUY NOW

OM-010-SOM-004
4 ounces

$15.00

View
Details

OM-010-SOM-008
8 ounces

$30.00

View
Details

OM-010-SOM-016
16 ounces

$50.00

View
Details

OM-010-SOM-032
32 ounces

$90.00

View
Details

OM-010-SOM-064
64 ounces

$175.00

View
Details

OM-010-SOM-128
128 ounces

$325.00

View
Details
Internal Liquid
Ormus Minerals Replenishing
Ormus Minerals

Natural
Energy
Supplement

INGREDIENTS:
Pacific Ocean Water, Ormus Minerals from Ormus Rich Global Salts

SKU NUMBER

PRICE

INFO

BUY NOW

OM-011-RNS-004
4 ounces

$15.00

View
Details

OM-011-RNS-008
8 ounces

$30.00

View
Details

OM-011-RNS-016
16 ounces

$50.00

View
Details

OM-011-RNS-032
32 ounces

$90.00

View
Details

OM-011-RNS-064
64 ounces

$175.00

View
Details

OM-011-RNS-128
128 ounces

$325.00

View
Details
Internal Liquid
Ormus Minerals Himalayan Crystal Salt Sole

Natural
Energy
Supplement

INGREDIENTS:
Distilled Water & Himalayan Crystal Salt


SKU NUMBER

PRICE

INFO

BUY NOW

OM-012-SOL-004
4 ounces

$10.00

View
Details

OM-012-SOL-008
8 ounces

$15.00

View
Details

OM-012-SOL-016
16 ounces

$25.00

View
Details

OM-012-SOL-032
32 ounces

$40.00

View
Details
Internal Liquid
Ormus Minerals New Beginnings Ormus

Natural
Energy
Supplement

INGREDIENTS:
Charged Dead Sea Salt Water Crystals, & 7 Sea Salts

SKU NUMBER

PRICE

INFO

BUY NOW

OM-134-NBO-004
4 ounces

$20.00

View
Details

OM-134-NBO-008
8 ounces

$40.00

View
Details

OM-134-NBO-016
16 ounces

$70.00

View
Details

OM-134-NBO-032
32 ounces

$120.00

View
Details

OM-134-NBO-064
64 ounces

$200.00

View
Details

OM-134-NBO-128
128 ounces

$350.00

View
Details
Internal Liquid
Ormus Minerals Health & Energy
Ormus Infusion

Energy
Supplement

INGREDIENTS:


SKU NUMBER

PRICE

INFO

BUY NOW

OM-152-HEO--002
2 ounces

$10.00

View
Details

OM-152-HEO--004
4 ounces

$15.00

View
Details

OM-152-HEO--008




8 ounces

$30.00

OM-152-HEO--016
16 ounces

$50.00

View
Details

OM-152-HEO--032




32 ounces

$90.00

OM-152-HEO--064
64 ounces

$175.00

OM-152-HEO--128 128 ounces

$325.00