Dead Sea Salt Products
Dead Sea is known to many as a great tourist attraction for its uniqueness of providing people an opportunity to remain afloat in sea. It is the source of 21 minerals including those like bromine potassium, calcium and magnesium. It has even been found that there are very rare minerals and cannot be found in any other ocean. The salt content of the Dead Sea is the highest at "31.5%". However, the presence of common salt is only about 16 per cent.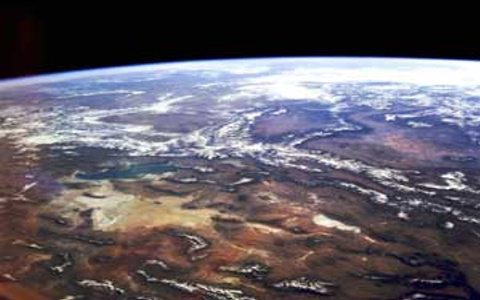 The water also helps to gain improvement in nervous system and provides the skin with an outside elasticity. They help improvement of circulatory and metabolic systems and relief from rheumatoid problems. The Dead Sea today has become a centre for cure and research on the therapeutic effect of the minerals on various problems related to health. It has become so important from its medicinal point of view that, many beauty care product manufacturing as well as pharmaceutical ones are flocking at the place to make the best use of the resources available there.
Dead Sea Salt Products THALASSOTHERAPY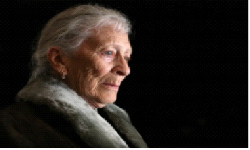 Products made from Dead Sea water can be helpful in Thalassotherapy. The minerals in such products can prove to be very effective in repair of damaged skin cells as well as giving the skin a glowing and rejuvenating touch.
Patients suffering from acute Rhinosinusitis can get much more relief by the spray of Dead Sea saline nasal drops.
Dead Sea Salt Products OSTEOARTHRITIS
According to medical researchers, Dead Sea salt products can be used as an effective cure for patients suffering from acute osteoarthritis in their knees, which is indeed a very painful ailment.
The Dead Sea is also a storehouse of important mineral salts. Elemental bromine, magnesium and sodium chloride (common salt) are taken out in large amounts.
Dead Sea is thus of immense natural value to humans.
Search our Web site for more information on Dead Sea Salt Products.
Internal Liquid
Ormus Minerals
Charged Ocean Energy

Natural
Energy
Supplement

INGREDIENTS:
Pacific Ocean water, Ormus Minerals, Dead Sea Salt Ocean Minerals, Himalayan Crystal Salt Sole

SKU NUMBER

COST

INFO

BUY NOW

OM-001-COE-004
4 ounces

$15.00

View
Details

OM-001-COE-008
8 ounces

$30.00

View
Details

OM-001-COE-016
16 ounces

$50.00

View
Details

OM-001-COE-032
32 ounces

$90.00

View
Details

OM-001-COE-064
64 ounces

$175.00

View
Details

OM-001-COE-028
128 ounces

$325.00

View
Details
Internal Liquid
Ormus Minerals Complete Balance

Natural
Energy
Supplement

INGREDIENTS:
Pacific Ocean water, Ormus Minerals, Dead Sea Salt Ocean Minerals, Himalayan Crystal Salt Sole

SKU NUMBER

COST

INFO

BUY NOW

OM-002-OCB-004 4 ounces

$15.00

View
Details

OM-002-OCB-008
8 ounces

$30.00

View
Details

OM-002-OCB-016
16 ounces

$50.00

View
Details

OM-002-OCB-032
32 ounces

$90.00

View
Details

OM-002-OCB-064
64 ounces

$175.00

View
Details

OM-002-OCB-028
128 ounces

$325.00

View
Details
Internal Liquid
Dead Sea Salt
Ormus Minerals DEW

Natural
Energy
Supplement

INGREDIENTS:
Dead Sea Salt and Dew

SKU NUMBER

COST

INFO

BUY NOW

OM-003-DEW-001
1 ounce

$20.00

View
Details
Internal Liquid
Ormus Minerals Gold C11 Infusion

Natural
Energy
Supplement

INGREDIENTS:
Ormus Minerals from Dead Sea Salt & Pacific Ocean Water, Himalayan Crystal Salt Sole

SKU NUMBER

COST

INFO

BUY NOW

OM-004-OGC-004
4 ounces

$15.00

View
Details

OM-004-OGC-008
08 ounces

$30.00

View
Details

OM-004-OGC-016
16 ounces

$50.00

View
Details

OM-004-OGC-032
32 ounces

$90.00

View
Details

OM-004-OGC-064
64 ounces

$175.00

View
Details

OM-004-OGC-128
128 ounces

$325.00

View
Details
Internal Liquid
Ormus Minerals Gold Energy

Natural
Energy
Supplement

INGREDIENTS:
Ormus Minerals from Dead Sea Salt, and
Himalayan Crystal Salt Sole

SKU NUMBER

COST

INFO

BUY NOW

OM-005-OGE-004
4 ounces

$15.00

View
Details

OM-005-OGE-008
08 ounces

$30.00

View
Details

OM-005-OGE-016
16 ounces

$50.00

View
Details

OM-005-OGE-032
32 ounces

$90.00

View
Details

OM-005-OGE-064
64 ounces

$175.00

View
Details

OM-005-OGE-128
128 ounces

$325.00

View
Details
Internal Liquid
Ormus Minerals
Ocean Energy

Natural
Energy
Supplement

INGREDIENTS:
Pacific Ocean Water, Ormus Minerals from 7 Sea Salts, Himalayan Crystal Salt Sole

SKU NUMBER

PRICE

INFO

BUY NOW

OM-006-OOE-004
4 ounces

$15.00

View
Details

OM-006-OOE-008
8 ounces

$30.00

View
Details

OM-00-OOE-016
16 ounces

$50.00

View
Details

OM-006-OOE-032
32 ounces

$90.00

View
Details

OM-006-OOE-064
64 ounces

$175.00

View
Details

OM-006-OOE-128
128 ounces

$325.00

View
Details
Internal Liquid
Ormus Minerals Ormus Nectar

Natural
Energy
Supplement

INGREDIENTS:
Ormus Minerals from Dead Sea Salt & Pacific Ocean Water, Himalayan Crystal Salt Sole, Natural Spring Trap Water, Ormus Dew

SKU NUMBER

PRICE

INFO

BUY NOW

OM-007-OMN-004
4 ounces

$15.00

View
Details

OM-007-OMN-008
8 ounces

$30.00

View
Details

OM-007-OMN-016
16 ounces

$50.00

View
Details

OM-007-OMN-032
32 ounces

$90.00

View
Details

OM-007-OMN-064
64 ounces

$175.00

View
Details

OM-007-OMN-128
128 ounces

$325.00

View
Details
Internal Liquid
Ormus Minerals Trap Water Sole

Natural
Energy Supplement

INGREDIENTS:
Ormus Trap Water and Himalayan Crystal Salt Sole

SKU NUMBER

PRICE

INFO

BUY NOW

OM-008-TWS-004
4 ounces

$10.00

View
Details

OM-008-TWS-008
8 ounces

$15.00

View
Details

OM-008-TWS-016
16 ounces

$25.00

View
Details

OM-008-TWS-032
32 ounces

$40.00

View
Details
Internal Liquid
Ormus Minerals Probiotics

Natural
Energy
Supplement

INGREDIENTS:
Ormus EM Probiotics grown on a medium of Organic Black Strap Molassas, Liquid Ormus Minerals, Liquid Fulvic Acits, Barley Malt Syrup, Azomite, Sea Salt, Himalayan Crystal Salt

SKU NUMBER

PRICE

INFO

BUY NOW

OM-009-PRO-032
32 ounces

$35.00

View
Details
Internal Liquid
Ormus Minerals Pure
Dead Sea Salt Ormus Manna

Natural
Energy
Supplement

INGREDIENTS:
Distilled Water and Pure Dead Sea Salt Ormus Manna

SKU NUMBER

PRICE

INFO

BUY NOW

OM-010-SOM-004
4 ounces

$15.00

View
Details

OM-010-SOM-008
8 ounces

$30.00

View
Details

OM-010-SOM-016
16 ounces

$50.00

View
Details

OM-010-SOM-032
32 ounces

$90.00

View
Details

OM-010-SOM-064
64 ounces

$175.00

View
Details

OM-010-SOM-128
128 ounces

$325.00

View
Details
Internal Liquid
Ormus Minerals Replenishing
Ormus Minerals

Natural
Energy
Supplement

INGREDIENTS:
Pacific Ocean Water, Ormus Minerals from Ormus Rich Global Salts

SKU NUMBER

PRICE

INFO

BUY NOW

OM-011-RNS-004
4 ounces

$15.00

View
Details

OM-011-RNS-008
8 ounces

$30.00

View
Details

OM-011-RNS-016
16 ounces

$50.00

View
Details

OM-011-RNS-032
32 ounces

$90.00

View
Details

OM-011-RNS-064
64 ounces

$175.00

View
Details

OM-011-RNS-128
128 ounces

$325.00

View
Details
Internal Liquid
Ormus Minerals Himalayan Crystal Salt Sole

Natural
Energy
Supplement

INGREDIENTS:
Distilled Water & Himalayan Crystal Salt


SKU NUMBER

PRICE

INFO

BUY NOW

OM-012-SOL-004
4 ounces

$10.00

View
Details

OM-012-SOL-008
8 ounces

$15.00

View
Details

OM-012-SOL-016
16 ounces

$25.00

View
Details

OM-012-SOL-032
32 ounces

$40.00

View
Details
Internal Liquid
Ormus Minerals New Beginnings Ormus

Natural
Energy
Supplement

INGREDIENTS:
Charged Dead Sea Salt Water Crystals, & 7 Sea Salts

SKU NUMBER

PRICE

INFO

BUY NOW

OM-134-NBO-004
4 ounces

$20.00

View
Details

OM-134-NBO-008
8 ounces

$40.00

View
Details

OM-134-NBO-016
16 ounces

$70.00

View
Details

OM-134-NBO-032
32 ounces

$120.00

View
Details

OM-134-NBO-064
64 ounces

$200.00

View
Details

OM-134-NBO-128
128 ounces

$350.00

View
Details
Internal Liquid
Ormus Minerals Health & Energy
Ormus Infusion

Energy
Supplement

INGREDIENTS:


SKU NUMBER

PRICE

INFO

BUY NOW

OM-152-HEO--002
2 ounces

$10.00

View
Details

OM-152-HEO--004
4 ounces

$15.00

View
Details

OM-152-HEO--008




8 ounces

$30.00

OM-152-HEO--016
16 ounces

$50.00

View
Details

OM-152-HEO--032




32 ounces

$90.00

OM-152-HEO--064
64 ounces

$175.00

OM-152-HEO--128 128 ounces

$325.00